Click below to find out the lastest on the effort to
for 6th District City Council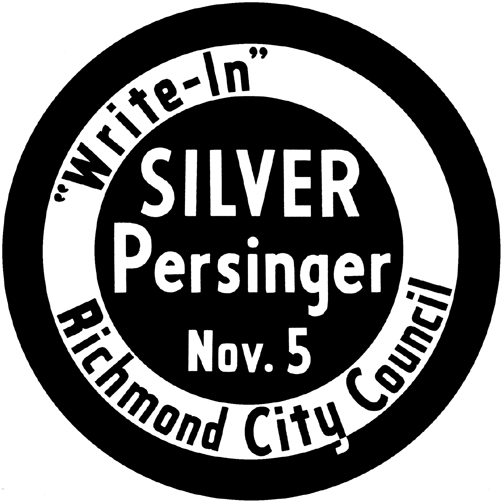 "Neither let us be slandered from our duty by false accusations against us, nor frightened from it by menaces of destruction to the Government nor of dungeons to ourselves. LET US HAVE FAITH THAT RIGHT MAKES MIGHT, AND IN THAT FAITH, LET US, TO THE END, DARE TO DO OUR DUTY AS WE UNDERSTAND IT."
-- Abraham Lincoln, 1860
Where do I vote?
Click here to see a list of polling places in the Sixth District.
Meet the Candidate
With only a few days until the election, I will continue going door to door, meeting voters and raising awareness of my campaign. I would like to thank all of my friends for their support and advice. I would also like to thank the people of the Sixth District for their kindness and taking the time to listen to my platform. I hope that this campaign serves as a harbinger of better candidates, campaigns, and government to come. If you are a Citizen of the 6th District, I need your vote. Please get out to vote Tuesday November 5; also remind your friends, neighbors, and members of your household. Democracy works best when people are educated about candidates and actually VOTE.
Big Thank you to the Richmond Green Party, who was very instrumental in organizing the Candidate Forums that provided the only outlet for a city-wide discussion of the 2002 Richmond City General Election. Check their website:
http://richmondgreens.org/